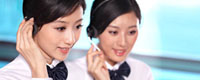 Name: Rick
E-mail: info@britopgroup.com
Add: Changping Town, Dongguan City, Guangdong, China

BRITOP is a professional Automobile light company. Our staff have great experience on auto led lighting. We mainly focus on high quality car led light such as LED headlight, LED Dashboard light, LED turn signal light, LED brake light, LED license plate light, LED fog light and etc.
[
More
]